The Bahia Missions Adventure
The Bahia Missions Adventure is an annual event where families
reach out to refugees and internationals in the Tampa Bay area.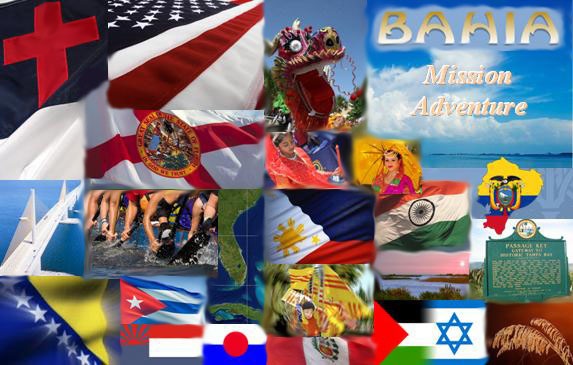 The original name for Tampa Bay was La Bahia Del Espi­ritu Santo, the Bay of the Holy Spirit. Thus, the title of our outreach, The Bahia Missions Adventure. Families participating in this exciting missions adventure will minister to several people groups from around the world. These groups include Burmese, Nepali, Iraqi, Bhutanese, Bosnian, Latinos and more. These trips are for youth, children, adults, and college students. Children under 12 years old must be accompanied by their parents.
The objective is to give families a real missions experience right in their own backyard. Different forms of travel, unfamiliar food, foreign languages, primitive lodging are all a part of the experience. Our teams have even traveled by train and by canoe to get to their destination. As part of the cultural experience, participating families will learn some common greetings in other languages, eat a variety of ethnic foods and experience some unique cultural traditions. The teams go through intense missions and ministry arts training. Team members minister through music, singing, drama, human video, interpretive dance, sharing meals, making friends, telling life stories, giving away food and clothing and other outreach activities.